Commercial
HVAC Services
Your Comfort is Our Business.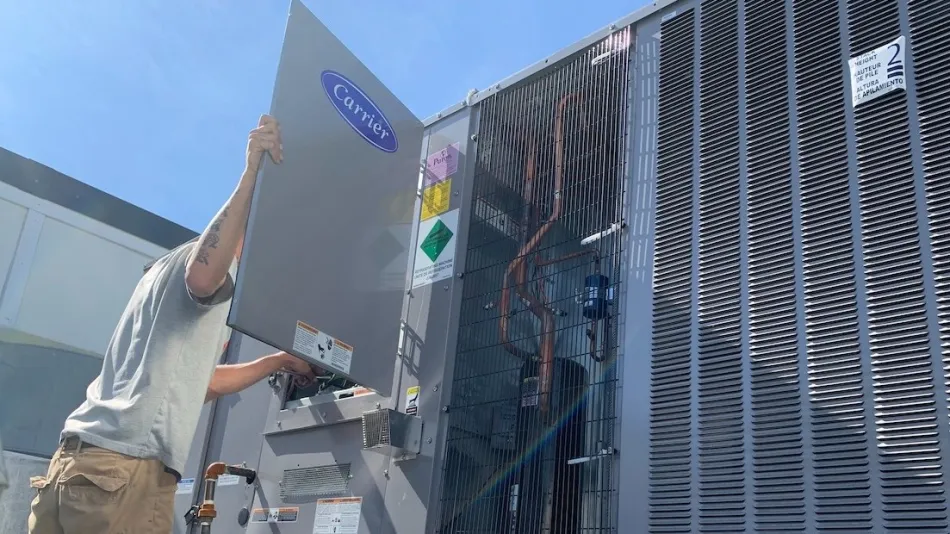 Heating & Air Repairs
Getting You Back To Business.
Almost nothing has the power to immediately disrupt your business like a malfunctioning air system. Commercial HVAC systems are complex pieces of machinery that demand an expert hand. Our outstanding technicians have over 15 years experience servicing this sophisticated equipment so you can get back to business ASAP.
The AIR Company of Georgia is the trusted choice of Atlanta businesses because we work 100% by the book. Fully licensed and insured for all air systems, we're here to give you peace of mind. We come out fast and are always there when you need us with 24/7 emergency service.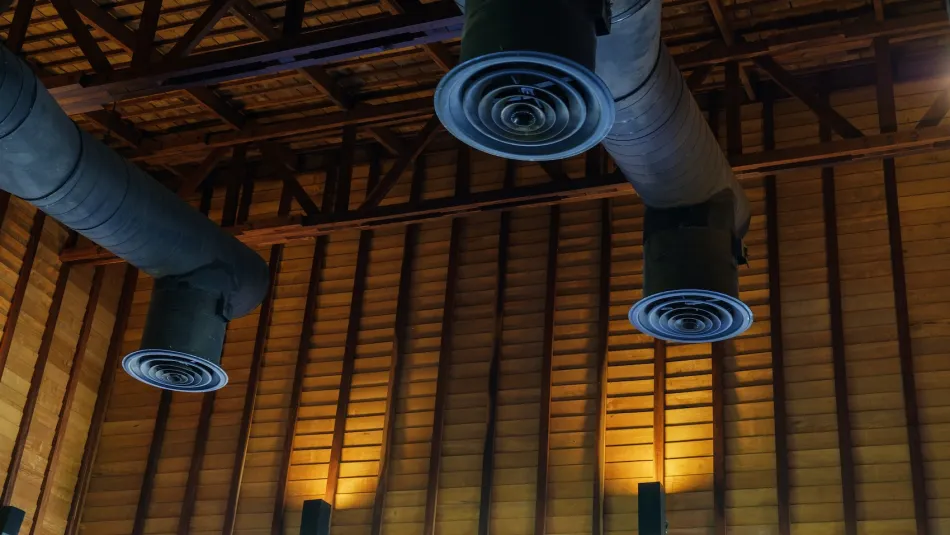 HVAC Installations
Custom Solutions to Keep Your Business Comfortable.
Commercial HVAC is not one-size-fits-all. As a major investment, these systems will impact energy costs and the daily comfort customers and staff for decades.
At the AIR Company of Georgia, we provide custom solutions to ensure your new air system will work properly and efficiently for years to come. No job is too big or too small. Get started today with a consultation or estimate from our expert team.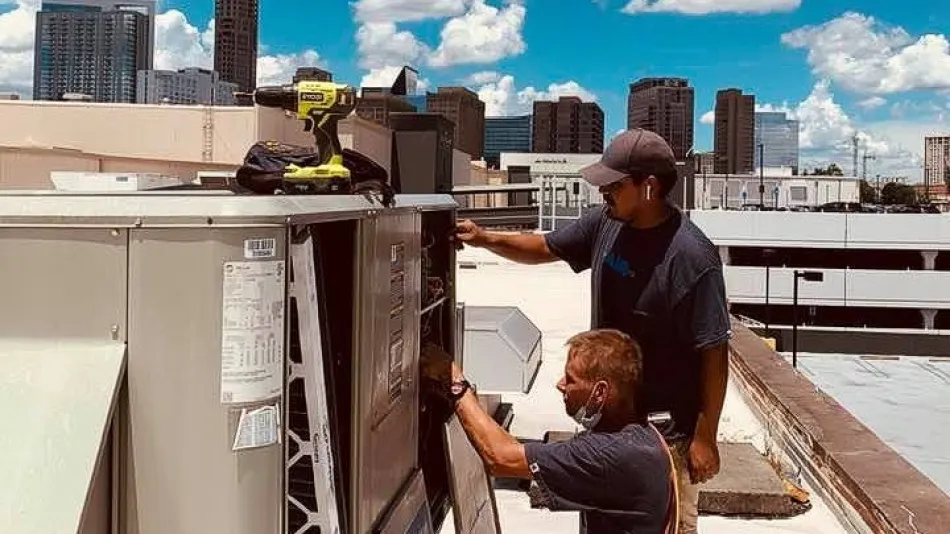 Service Plans
Keeping Your Systems in Peak Condition
Regular maintenance helps control operating expenses by avoiding unnecessary repairs, increasing efficiency, and prolonging system life. Our comprehensive commercial service plans are tailored to the unique needs of our clients - from local businesses to large industrial facilities.
Our technicians are professionally trained and experienced to work all types of commercial air systems, so no matter what brand or model you have, we can take care of it. Schedule seasonal check-ups with the AIR Company of Georgia to perform regular service and run high-tech diagnostics to discover potential energy saving tactics.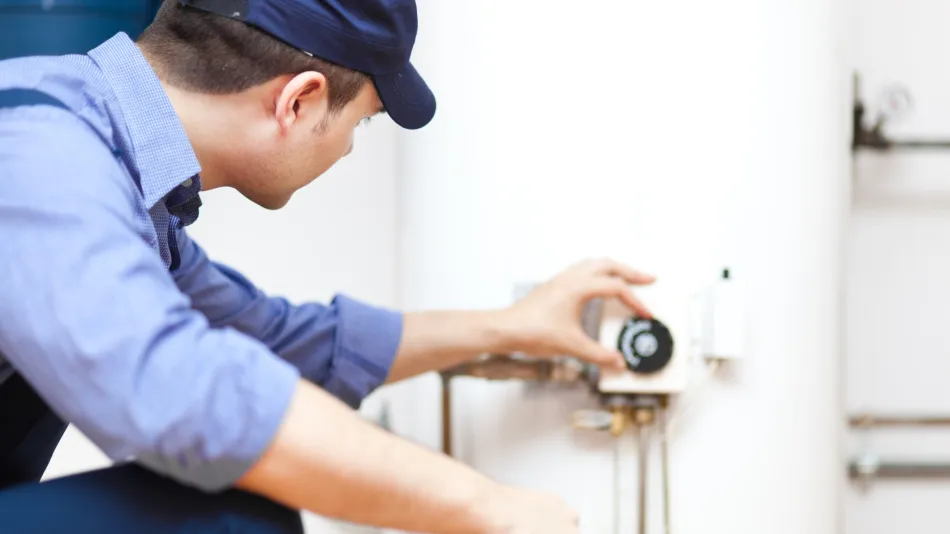 Water Heater Replacements
Time to Replace? We've got you covered.
For many businesses, proper access to hot water can be a crucial part of day to day operations. An old or inefficient system can seriously impact your water bill or lead to frequent breakdowns and costly repairs. Our expert techs will install your new unit quickly and efficiently so you're never left without hot water. Free estimates offered on all services!
Signs it might be time to replace:
Your unit is 10-20 years old.
Your water bills are on the rise.
You keep running out of hot water.
Your water has a rusty color to it.
Why Choose Us?
At the AIR Company of Georgia, we pride ourselves on providing outstanding service. When it comes to the comfort of your home or business, you need someone you can trust. Here are just a few of the ways we guarantee an exceptional experience for our clients.
Fully Licensed and Insured
We have a fully unrestricted license, qualifying us to work on any type of equipment in any locations. Many companies only have a basic license.
We carry premium Insurance coverage - including worker's compensation. Many companies only carry basic insurance, potentially leaving you with a big liability.
We Work 100% By the Book
Our factory trained technicians have an average of 16 years of experience.
We are NATE Technical Certified and BBB accredited.
We ensure all our technicians are AIR certified to meet our exceptional standards.
Check Out Our Work!
Keeping Atlanta Businesses Comfortable Year Round
Out With The Old, In With The New
Our experienced team make replacing old air systems a breeze!
Another Day on Top of Buckhead!
Check out The AIR Company of GA as they install a rooftop unit in the heart of Buckhead
Schedule An Appointment Now!
Reliable | Trustworthy | Hard Working
Call us today for your Air Conditioning or Heating Repair & Maintenance needs.

*Weekends and after hours for an additional charge
This is the HVAC company that ATL has needed for years. Responsive. Professional. Honest. The Air Company will totally shoot straight--not overcharge you when your AC breaks in the middle of the summer and you're desperate. Don't even consider using any other company for your heating or AC needs.
S Sugarman
Homeowner
I can't say enough good things about my experience with The Air Company of Georgia. It is HOT and one of our systems started to slow down. They arrived ON TIME and they did a thorough job with not only that system, but they serviced our other three systems. I highly recommend them for all of your HVAC needs. Super friendly and very efficient for a great value.
T Roberts
Homeowner
The team at The Air Company provided us with a new HVAC system at a competitive price, with quality equipment and the work was completed in just one day. They are a highly professional and customer-focused organization, and we recommend them without reservation.
S Sadler
Homeowner
Super great company. Very affordable, responsive, thorough, and fantastic to work with- highly recommend. We love our 3 units and really looking forward to staying cool this hot summer.
T Ryman
Homeowner
Turned on my air conditioner and found I had no cool air coming out. The Air Company of GA came out fast and got me working again. Technician was fantastic. Would recommend to my friends and family.

G Johnson
Homeowner
We had a great experience with Air Co. They were extremely professional and knowledgeable, and worked hard to find us the best deal for our situation. We are very happy to be cool again!!

R McLaughlin
Homeowner