HVAC Solutions for Schools
Comfort is Key to a Great Learning Environment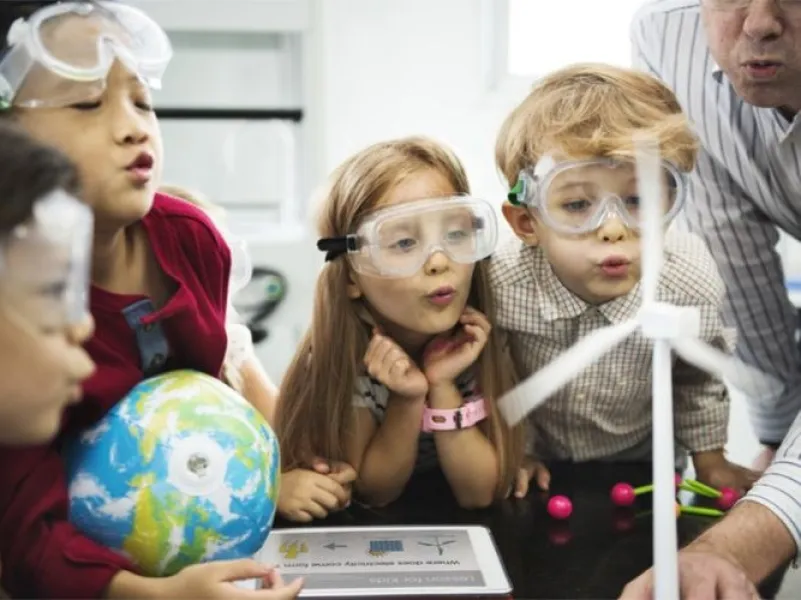 We Are Experts in School Air Systems
Custom Solutions for Your Unique Needs
Schools know the importance of providing a great learning environment, as well as controlling the costs to keep that environment comfortable.

Given the complexity of heating and cooling various rooms throughout a school, you need an HVAC system that is designed and maintained with advanced technology to ensure controlled utility costs and optimum comfort.
At the AIR Company of Georgia, we are experts in school air systems. We focus on advanced methods, skilled labor, and excellent customer service to provide custom HVAC solutions for schools. Get in touch with us today to discuss the needs of your school's HVAC system!
Here for All Your HVAC Needs
No Job is Too Big or Too Small
HVAC Repairs
The education sector needs trusted, licensed, and insured contractors for all services, and when school air systems break down, you need a fast fix. The AIR Company of Georgia is the trusted choice of schools because we provide efficient and professional service - 100% by the book. Our technicians will always be there when you need them with 24/7 emergency service.

HVAC Installations
For new or expanding schools, selecting HVAC equipment can be a daunting task. As a major investment, these systems will impact energy costs and the daily comfort of students and faculty for decades. Get started on a solution for efficient and reliable HVAC with a consultation from our expert team.
Preventative Maintenance
Regular maintenance helps control operating expenses by avoiding unnecessary repairs, increasing efficiency, and prolonging system life. Schedule seasonal check-ups with the AIR Company of Georgia to perform regular service and run high-tech diagnostics to discover potential energy saving tactics.

Indoor Air Quality
Maintaining clean and healthy indoor air is a crucial part of providing a productive and safe learning environment. We provide thorough assessments to ensure your systems meet recommended safety standards, as well as expert consultations to improve your school's indoor air quality.

A Note On Indoor Air Quality
New Information and Resources for Schools
In light of the pandemic, the AIR Company of Georgia has created a new indoor air quality program designed specifically for schools.
For important information on COVID-19 and school air systems, check out our free information and resources page below.
Get In Touch With Us
Reliable | Trustworthy | Knowledgable
From regular maintenance, to system replacements, to indoor air quality solutions, Atlanta schools have a local expert in HVAC for schools. Call us today to discuss how we can improve your school's heating and cooling performance with our professional and dependable service.